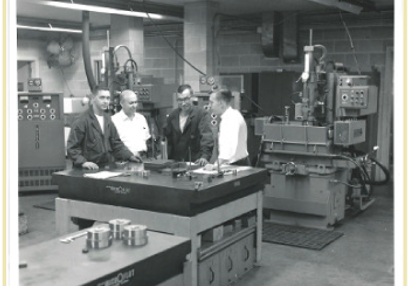 Minnesota Mold and Engineering started out as a small tool shop in 1974.
The MME group we know today began to take shape at the start of the new millennium.
Since 2000, we have delivered on a vision to provide top quality contract manufacturing services delivered by industry leading, elite-level leadership and production teams.
We are now a 24/7, three-shift operation with more than 100,000 square feet of manufacturing space, spread over two St. Paul, MN locations.
We have an array of state of the art, in-house solutions to fulfill all deliverables, including an internal tool shop for mold design and builds, clean room and non-clean room production, secondary operations and assembly space.
MME was acquired by Seaway Plastics in 2022. The strategic combination of MME with Seaway enhances the strengths of both businesses and enables us to expand sales coverage and production capacity. Together we are better equipped to service the growing needs of device manufacturers.
We operate 24 hours a day, 7 days a week on three shifts with more than 100,000 square-feet of manufacturing space.
We are committed to learning new processes and technology, and place great value in our employees' professional growth. On-going learning and development is not only provided—but required.
MME group has created a Culture of Accountability driven by Core Values which make us a valuable asset to your team. Our Core Values build long-term, trusted partnerships.
We are customer focused
We are respectful
We execute
We win together
Click & drag to look around. Click arrows or use keyboard arrows to walk.
Production Facility- Vadnais Heights, MN
You've found the RIGHT contract manufacturing partner.