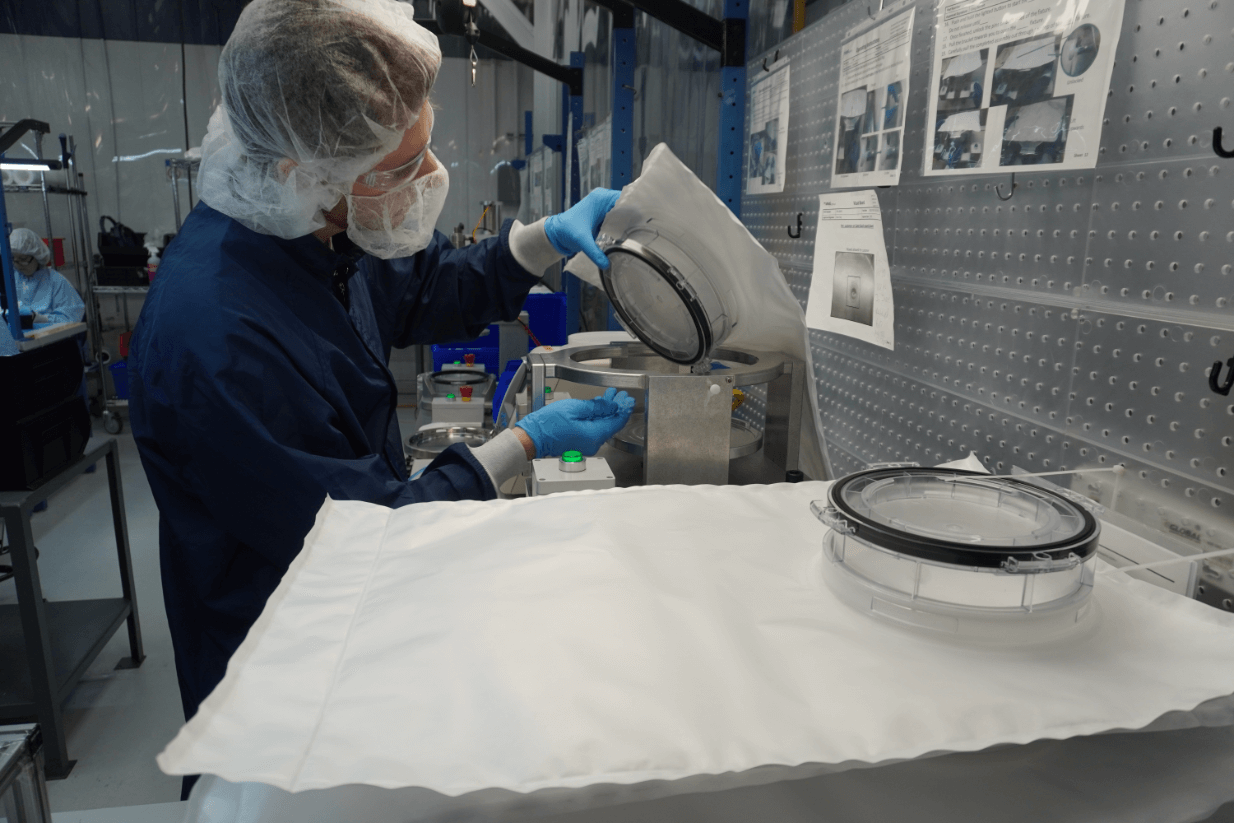 Every project we undertake at MME group is approached with an engineering mindset. Our team of experienced engineers utilize all our resources, processes and technologies to ensure that your project is completed successfully, on time and on budget.
But our capabilities extend far beyond engineering excellence. We also offer complete Supply Chain Management. We source and manage all suppliers, and oversee the entire production schedule to get your product to market quickly and cost effectively. We are fully qualified to become your critical supplier and manage your ASL (Approved Supplier List). We will systematically and strategically coordinate all functions of your program with full responsibility and accountability.
Inventory Management is another service we provide. We apply lean manufacturing and KanBan control, storage and distribution services.
Engineering…Tooling…Molding…Assembly…Inventory Management…whatever service you require, and whatever industry you represent, MME group has the qualifications, certifications, experience and expertise to be your Contract Manufacturing partner.
In many industries sterilization is a constant and crucial necessity; so much so that sterilization protocols are not only mandated, they are strictly regulated.
At MME group, we manufacture and assemble a range of medical devices and parts, a process which involves clean room molding and assembly. At our facility, this takes place in custom-built class 8 (100,000) clean rooms, which include clean room molding for silicone manufacturing.
Our services are suitable for highly regulated safety, security and protection products.
MME group is ISO 13485:2016 certified, as well as ITAR and FDA registered for medical and government contract manufacturing and assembly.
ISO and ITAR Certifications, FDA Registration, and CE, TUV, UL Certified Products
MME group holds the following:
ISO 13485:2016, a specialized certification for medical component manufacturing;
ITAR Registered for adhering to U.S. export laws for government projects;
FDA Registered at Vadnais Heights and Maplewood locations;
UL, CE, TUV products.
FMR Registered
The UL (North America) and CE (European Union) certification organizations grant the distinctive UL and CE marks on products that have been evaluated and meet rigorous standards for safe operation.
UL and CE certifications are part-specific. MME group can file paperwork and obtain the certification on your company's behalf.
We are FDA registered at our Vadnais Heights and Maplewood locations.
The ISO 13485:2016 certification demonstrates our ability to manufacture medical components and related services that consistently meet customer requirements and regulatory requirements.
We are ITAR registered. ITAR registration is awarded to companies who abide by strict security and compliance regulations enforced by the U.S. Department of State. ITAR registration ensures that we operate in accordance with federal rules and regulations related to defense controls.
Our facilities feature a class 8 100,000 clean room for molding and assembly of medical products. We are ISO 13485:2016 certified, as well as ITAR and FDA registered.
From engineering to assembly, we apply lean manufacturing practices to ensure your product is manufactured and assembled to meet your specifications.
75,000 sq. ft. Manufacturing Space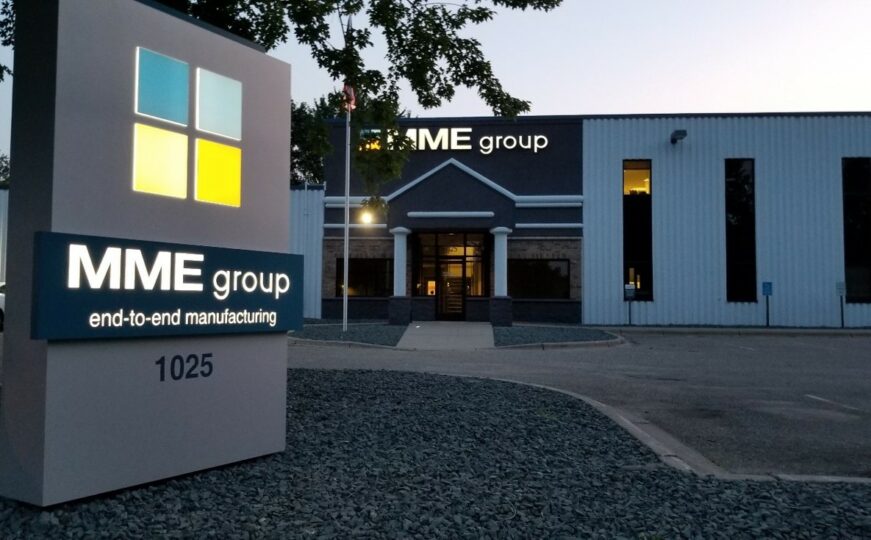 1025 Kristen Court
St. Paul, MN 55110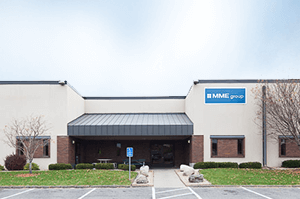 1727 Highway 36 East
Maplewood, MN 55109
MME group operates a variety of in-house equipment to meet your contract manufacturing deliverables.

Presses from
10 tons to 750 tons

Clean room Liquid Silicone Rubber (LSR) / Liquid Injection Molding (LIM)

Variety of shot sizes and press tonnage to suit the product specs

Clean room vertical shuttle machine for complex insert molding
We are ISO13485:2016 certified and have a class 8 (100,000) clean room.
We offer contained clean room press and assembly.
You've found the RIGHT contract manufacturing partner.