Tooling is the bedrock of MME's history. Since 1974, we have been a premier tool & die maker. Our reputation for tooling and injection molding began to solidify in the 90's and early 2000's as companies such as Motorola and Medtronic recognized MME as the choice for quick product development, prototyping and production for a vast variety of plastic and silicone parts and components.
Our expert in-house tooling staff is involved in the entire process from release to qualification of molded parts, through complete assembly. Our tooling engineers, toolmakers, process engineers, and quality engineers all work side-by-side to understand the goals and drive all aspects of the tooling and development phase to achieve the desired results.
MME group utilizes upfront DFMA processes (Design For Manufacture and Assembly) along with Mold Flow and 3D Modeling to ensure the tool capabilities meet or exceed customer requirements.
MME is a vertically integrated manufacturer, meaning you deal directly with us and not multiple vendors. As a result, customers experience better results, higher quality, lower costs and shorter lead times.
Our comprehensive tooling capabilities include in-house tooling for assemblies, inspection fixtures, plastic and silicone molds, overmolding, insert molding, 2-shot, secondary fixtures, end-of-arm tooling and much more.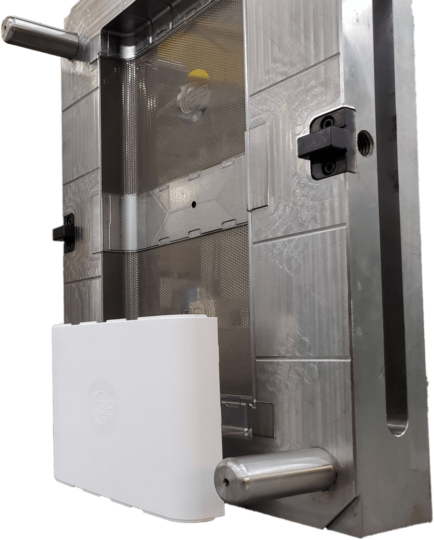 Proto, Bridge & Production
We create tooling and fixture prints, assembly drawings, and 3D models for fixture needs through the use of our solid modeling and finite element analysis programs. Tooling aligns with the current program stage -- from prototyping, bridge and production.
MME's carefully crafted floor plan puts our customers at an instant advantage. Our tooling and maintenance zone is within eyesight of the production floor, allowing our tooling engineers, process technicians and quality engineers to work closely together during development and through production.
Tooling engineers review your requirements and create a comprehensive tooling plan. Through proper planning, integrated departmental expertise, and state-of-the-art equipment, we produce high precision and cosmetic parts from a wide variety of materials.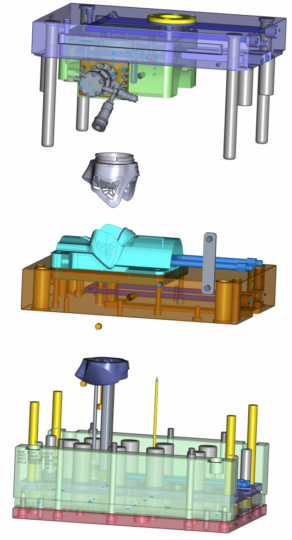 You've found the RIGHT contract manufacturing partner.