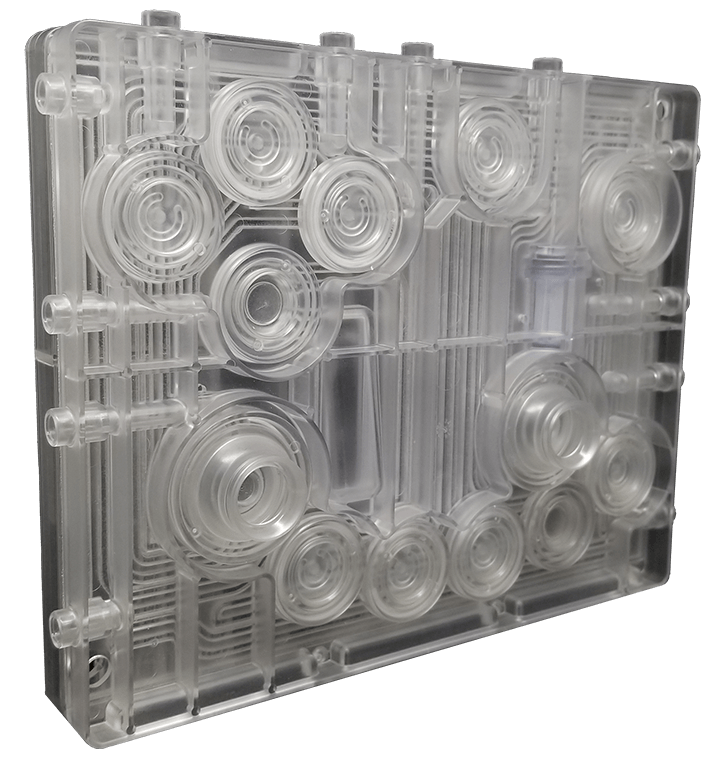 We are located in the heart of "Medical Alley", a 1-hour drive from Mayo Clinic and surrounded by corporations such as 3M, Boston Scientific, and Medtronic. Our Midwest presence is a coast-to-coast logistical advantage for shipping your product, and a perfect complement to our industry-leading on time delivery (OTD) statistics.
At MME group, we engineer and manufacture your products under FDA regulation, including 510(k), and class I, II, & III devices. Our facilities feature dedicated Class 7 & 8 clean rooms for molding and assembly of medical devices and parts. We complete rigorous onsite testing and validations, and maintain our own unfailingly high standards for quality.
Medical Device Assembly – and Medical Contract Manufacturing in general – are fields that are completely dependent on quality and precision. There is no margin for error in anything designed and produced for the Medical industry.
MME group's dedicated engineers and quality management team ensure that your internal compliance and documentation needs are met, and will assist in preparing and compiling data for your FDA submission.
We are ISO 13485:2016 certified, and ITAR and FDA registered.
Consumables / Disposables
"MME adapts to my needs whether I need high quality, high volume parts, or high quality quick-turn prototype parts".
-Tom Holman, Director of New Technologies, Vascular Solutions
You've found the RIGHT contract manufacturing partner.